The Sudanese Association of Paediatricians in association with the International Child Neurology Association (ICNA), the African Child Neurology Association (ACNA) and the Sudanese Society of Neuroscience is happy to announce the ICNA educational meeting to be held in Khartoum, Sudan from 28-30 January 2015. The meeting will be held under the kind patronage of His Excellency the Khartoum State Minister of Health. The scientific programme comprising of plenary lectures and workshops. A Nile cruise and trip to the pyramids are also planned as part of the social programme.
The International faculty will consist of:
Jo Wilmshurst [South Africa]
Charles Newton [UK & Kenya]
Lieven Lagae [Belgium]
Pratibha Singhi [India]
Robert Rust [USA]
Harry Chugani [USA]
Kirsty Donald [South Africa]
In addition to a host of local speakers including:
Mustafa A. Salih
M. El Hadi El Malik
Khalid Mohmed
Khalid Ibraheem
El Sayed M. Ahmed
El Derdri M. El Amin
OsheikSeidi
Enaam N. Gashei
Maha A. El Seid
EhlamAbed El Rhman
Imad Y. Saad El Din
Ahmed Shouk
Haydar E.Babikir
General Information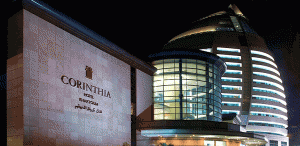 DATE: 28th-30th. Jan. 2015
Venue: CORENTHIA HOTEL, KHARTOUM
Language: ENGLISH
Certificate of Attendance: Will be available upon request
Exhibition: The venue will also feature trade exhibitors including pharmaceutical companies


Abstracts and Presentations: A limited no of abracts would be accepted for poster presentations at the conference. Please sent in your abstracts as a word document ( A4, Arial, 12pt) to [email protected] before 01.12.2014. Please include your full contact details in the email
To be sent as word a sword document size A4 with font arial size (12) on this e-mail:

On Line Visa:
To apply for an entry visa to Sudan please contact Dr Ali Arabi at [email protected] for more information regarding visa requirements.
Conference President:



Prof. Eisa O. Elamin FRCP, FRCPCH, DTCH
PROGRAM ORGANIZERS
Ali Arabi
Mohmed O. Swar
Satti A/Raheem
SCIENTIFIC PROGRAM COMMITTEE
Mustafa A. Salih
Haydar E. Babikir
| | | |
| --- | --- | --- |
| | Before 15/12/2014 | After 15/12/204 |
| Registration Fee | £80 | £100 |