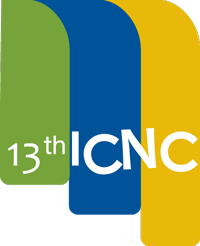 The ICNC2014 organizing committee is happy to announce that the registrations for the congress are now open. The registration fees are based on your country of practice. ICNA members and residents enjoy huge discounts. Hence you are encouraged to join the ICNA and enjoy this and other benefits. Please note that inorder to avail of the student/resident discount, you would be required to upload your credentials during the registration process. Please hurry to make sure you sent in your registrations before the early bird discount deadline on November 1, 2013. A limited number of travel fellowships and bursaries are being made available by the ICNA, details of which would be available on this site very shortly.
All payments are to be made in US Dollars except for attendees from Brazil who have the option of paying in Brazilian Reals.
How to register and pay
Start by visiting http://www.icnapedia.org/icncregn.php to validate your ICNA membership and proceed. Once you complete your details, you would receive an invoice to make the payments. Both CARD Payments and BANK Transfers are accepted. Brazilian registrants will be automatically forwarded to a secure site for making their payment.
Your invoices and payments can always be viewed on the ICNApedia site by visiting "My Invoices" under the conference menu.
Cancellation Policy
All cancellations should be receiving in writing at [email protected]. Cancellation requests received before December 1, 2013 will get 50% refund. No refunds will be made for cancellations after December 1, 2013.
Amendement policy
All changes to the registration are to be made in writing at [email protected] and can be requested until March 1, 2013