Neurology through Art and Time
Picasso produced one of his earliest artworks, Science and Charity (1896-1897) during a protracted cholera outbreak in his hometown. It was one in the middle of 3 disease themed paintings. The cholera outbreak claimed the life of one of his sisters, who died during her infancy.
Neurology through Art and Time
Christ among the Doctors is an oil painting by Albrecht Dürer, dating to 1506, now in the Museo Thyssen-Bornemisza, Madrid, Spain.
Neurology through Art & Time
Imhotep was the architect who designed the Stepped Pyramid of King Djoser (Dynasty 3, c.2687 BCE). Fifteen hundred years later, Imhotep was deified and revered as a god of healing and wisdom. As a sign of his learning, he holds an unrolled papyrus on his lap.
The International Child Neurology Association (ICNA) invites you to join our new monthly initiative entitled 'Neurology through Art and Time' which will be launched in Feb. 2023. We aim to review and discuss a particular subject or theme in Neurology (Medicine) as depicted through an artistic medium. We invite you to use your imagination and contribute your insights into how great Art has illuminated and paralleled the emerging concepts, the complex patterns and the thematic evolution of Medicine through the ages. One could choose a particular theme (e.g. neurodisability, muscular dystrophy, dystonia, stroke, hysteria, addiction, epilepsy, etc.) and have illustrative examples from art in multiple media. Alternatively, one could choose a single piece of art and delve into its meaning and significance in the context of a specific timepoint in history.

We are looking for works of art that highlight a seminal idea or moment in the history of Neurology. Please feel free to consider other possible compositions or scenarios. Artwork portraying the essence and creativity of Medicine and Science through paintings, sculptures, architecture, archeology, music, cinema, and poetry/prose are within our scope.
If you know someone who would be an excellent speaker on the Neurology Through Art & Time (NTAT) platform, or if you would like to nominate yourself, we would like to hear from you. Please visit https://icnapedia.org/s/ntat for more details

With sincerest gratitude & Best wishes for the New Year
The Neurology Through Art and Time Team
Pinar Aydin O`Dwyer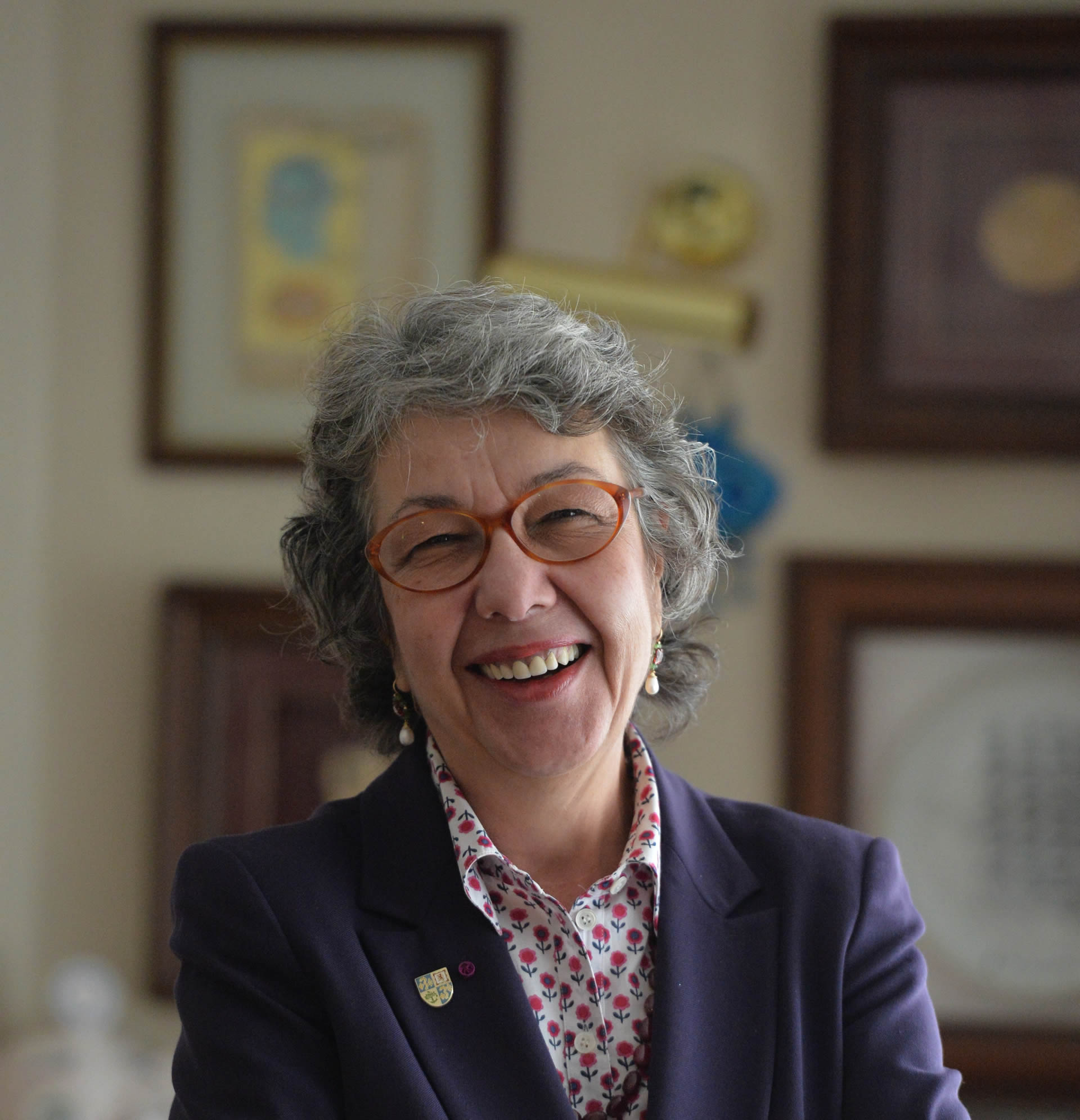 Inaugural Lecture
Pinar Aydin O`Dwyer
Professor of Ophthalmology and Neuro-ophthalmologist
Prof Aydin O'Dwyer, completed her Ophthalmology training and Neuro-ophthalmology doctorate in Turkey and partly in USA. She has founded the Baskent University Ophthalmology Department, Ankara. She serves as Honorary Member of Academia Ophthalmologica Internationalis (AOI) and Ophthalmology Part 3 Examiner for Glasgow Royal College of Surgeons. She is currently working in her private practice.

She has served as a member of the Board of Trustees, head of the Ethics Committee, member of the Examinations Committee and member of the Fellowships Committee of the International Council of Ophthalmology (ICO); past treasurer and Neuro-ophthalmology section program officer of the European Association for Vision and Eye Research (EVER); and the treasurer of the European Neuro- ophthalmology Society (EUNOS). Author of some 200 scientific publications and editor of 28 books on ophthalmology in Turkish, she has been managing editor and editorial board member on several ophthalmic journals and has given many conferences and courses internationally.

Her main interests include coaching young academicians, particularly integrating local perspectives into an international approach recognizing cultural distinctiveness. She likewise aims to promote consensus and fellowship through paintings and operas by her presentations on 'Ophthalmology in Art', and the pursuit of her hobbies of writing opera, ballet and cinema essays and critics, playing flute and dancing ballet. She has two published books on arts: The Book of Ballet (2022, 2 nd . Ed.) and
The Book of Opera (2015).
Neurology through Art & Time Team
Ingrid Tein MD FRCP(C)(Chair),
Director, Neurometabolic Clinic and Research Laboratory, Division of Neurology
Professor Emeritus, Dept. of Pediatrics, Laboratory Medicine and Pathobiology
Senior Associate Scientist Emeritus, Genetics and Genome Biology Program
The Hospital for Sick Children, University of Toronto, Toronto, Canada

Haluk Topaloglu MD (Co-Chair)
Professor of Pediatrics and Child Neurology
Executive Associate Editor, Neuromuscular Disorders
Yeditepe University, Istanbul, Turkey

Bernard Dan MD,
Professor of Neurophysiology and Developmental Neurology
Universite Libre de Bruxelles, Belgium
Editor-in-Chief of Developmental Medicine and Child Neurology
Biju Hameed FRCPCH PhD,
Consultant in Pediatric Neurology & Neurodisability
Great Ormond Street Hospital, London, UK
Editor-in-Chief, ICNApedia

Phillip Pearl MD,
Director Of Epilepsy and Clinical Neurophysiology
William G. Lennox Chair and Professor of Neurology, Dept. of Neurology
Boston Children's Hospital, Harvard University, Boston, USA


Jo Wilmshurst MD,
Professor and Head of Pediatric Neurology
Director, African Pediatric Fellowship Programme
Red Cross War Memorial Children's Hospital
University of Cape Town, Cape Town, South Africa
Past President, The International Child Neurology Association
Viraj Sanghi MD,
Senior Consultant, Pediatric Neurology
SRCC Children's Hospital,
KEM Hospital and Seth GS Medical College, Mumbai, India