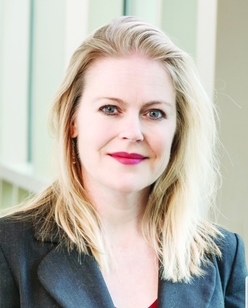 Karen L. Skjei, M.D. was inspired to pursue a career in medicine after witnessing the impact of a lack of access to medical care during her 2 years in the U.S. Peace Corps in the Dominican Republic. She attended medical school at the University of California, San Francisco (UCSF), followed by a pediatric neurology residency at the Mayo Clinic in Minnesota. She then did a 2- year fellowship in Clinical Neurophysiology/Epilepsy at the Children's Hospital of Philadelphia. She is active in health disparities research and founded and leads the Health Equity Committee through the Pediatric Epilepsy Research Consortium.
After serving in academic leadership positions in epilepsy for 10 years, she chose to combat health disparities directly by setting up the first pediatric epilepsy practice in El Paso, Texas, a city of 850,000 with only a single pediatric neurologist.
Internationally she has given invited lectures in English and Spanish on a variety of pediatric epilepsy topics at regional education conferences organized by the American Epilepsy Society (AES), American Academy of Neurology and the International Child Neurology Society in locations as diverse as Ecuador, Paraguay, India and the Sudan. She has been editor of the ICNA Journal Watch since its inception in 2019.
She is a fellow of the AES and has published more than 13 peer-reviewed articles and two book chapters. She has won several major awards throughout her career including the Chancellor's Award for Public Service at UCSF, the Mayo Brother's Distinguished Fellows award at the Mayo Clinic and the Tower Award for Outstanding Faculty at the University of Texas at Austin. She founded the Pediatric Epilepsy Fellowship at the University of Texas at Austin and has garnered several teaching awards throughout her career. Perhaps most importantly, she has inspired many trainees to enter the fields of pediatric neurology and pediatric epilepsy and continues to mentor trainee from the undergraduate level through fellowship.
Karen L Skjei
Updated
January 06, 2020
12289
0
Pediatric neurology 101 (2019): 18-25.
William Qubty
Updated
December 02, 2019
3090
0
Objective To provide updated evidence-based recommendations for migraine prevention using pharmacologic treatment with or without cognitive behavioral therapy in the pediatric population. Methods The authors systematically reviewed literature from January 2003 to August 2017 and developed practice recommendations using the American Academy of Neurology 2011 process, as amended. Results Fifteen Class I–III studies on migraine prevention in children and adolescents met inclusion criteria. There is insufficient evidence to determine if children and adolescents receiving divalproex, onabotulinumtoxinA, amitriptyline, nimodipine, or flunarizine are more or less likely than those receiving placebo to have a reduction in headache frequency. Children with migraine...
SC
Sireesha Chinthaparthi
Updated
February 22, 2020
30906
0
Pediatric Neurology 2018: 78, 55-60
DF
Daniel Freedman
Updated
February 22, 2020
21228
0
Pediatric Neurology 2019: 97, 56-63
Karen L Skjei
Updated
December 01, 2019
31776
0
Indian Pediatrics 2019: 56, 643-646
Abstract Objective: To compare the efficacy and safety of intravenous Levetiracetam and Phenobarbitone in the treatment of neonatal seizures. Design: Open labelled, Randomized controlled trial. Setting: Level III Neonatal Intensive Care Unit (NICU). Participants: 100 neonates (0-28 days) with clinical seizures. Intervention: If seizures persisted even after correction of hypoglycemia and hypocalcemia, participants were randomized to receive either Levetiracetam (20 mg/kg) or Phenobarbitone (20 mg/kg) intravenously. The dose of same drug was repeated if seizures persisted (20 mg/kg of Levetiracetam or 10 mg/kg of Phenobarbitone) and changeover to other drug occurred if the seizures persisted even...
ICNA
May 26, 2019
1372
0
Background Phenytoin is the recommended second-line intravenous anticonvulsant for treatment of paediatric convulsive status epilepticus in the UK; however, some evidence suggests that levetiracetam could be an effective and safer alternative. This trial compared the efficacy and safety of phenytoin and levetiracetam for second-line management of paediatric convulsive status epilepticus.
Biju Hameed
Updated
May 25, 2019
1305
0
Neurology 92 (15):e1698-e1708
Liberato and colleagues retrospectively analyzed brain magnetic resonance imaging (MRI) scans for brain lesion volume, Loes score, and growth over time in a cohort of boys biochemically or genetically diagnosed with adrenoleukodystrophy. Demographic data, genotype information, biochemical data, follow-up intervals, and brain lesion characteristics were recorded in all MRI scans. White matter changes were scored using the Loes MRI severity scoring system, and lesions were subdivided into 5 patterns based on primary anatomic distribution.
Biju Hameed
Updated
May 25, 2019
925
0
Modest improvements in IQ in children with epilepsy who underwent epilepsy surgery, a finding which was not seen in children with severe epilepsy who did not undergo surgery. 
ICNA
Updated
June 11, 2018
1935
0
Paolo Curatolo, David N Franz, John A Lawson, Zuhal Yapici, Hiroko Ikeda, Tilman Polster, Rima Nabbout, Petrus J de Vries, Dennis J Dlugos, Jenna Fan, Antonia Ridolfi, Diana Pelov, Maurizio Voi, Jacqueline A French https://doi.org/10.1016/S2352-4642(18)30099-3 Background Epilepsy occurs in 70–90% of patients with tuberous sclerosis complex. We aimed to assess the efficacy and safety of adjunctive everolimus for treatment-refractory seizures associated with tuberous sclerosis complex in paediatric patients enrolled in the EXIST-3 trial, a double-blind, placebo-controlled, randomised, phase 3 study. Methods This post-hoc analysis focused on paediatric patients...
ICNA
Updated
July 23, 2018
2185
0
N Engl J Med 2018; 378:1888-1897
BACKGROUND Cannabidiol has been used for treatment-resistant seizures in patients with severe early-onset epilepsy. We investigated the efficacy and safety of cannabidiol added to a regimen of conventional antiepileptic medication to treat drop seizures in patients with the Lennox–Gastaut syndrome, a severe developmental epileptic encephalopathy.