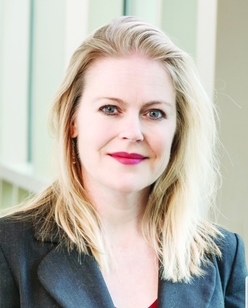 Karen L. Skjei, M.D. was inspired to pursue a career in medicine after witnessing the impact of a lack of access to medical care during her 2 years in the U.S. Peace Corps in the Dominican Republic. She attended medical school at the University of California, San Francisco (UCSF), followed by a pediatric neurology residency at the Mayo Clinic in Minnesota. She then did a 2- year fellowship in Clinical Neurophysiology/Epilepsy at the Children's Hospital of Philadelphia. She is active in health disparities research and founded and leads the Health Equity Committee through the Pediatric Epilepsy Research Consortium.
After serving in academic leadership positions in epilepsy for 10 years, she chose to combat health disparities directly by setting up the first pediatric epilepsy practice in El Paso, Texas, a city of 850,000 with only a single pediatric neurologist.
Internationally she has given invited lectures in English and Spanish on a variety of pediatric epilepsy topics at regional education conferences organized by the American Epilepsy Society (AES), American Academy of Neurology and the International Child Neurology Society in locations as diverse as Ecuador, Paraguay, India and the Sudan. She has been editor of the ICNA Journal Watch since its inception in 2019.
She is a fellow of the AES and has published more than 13 peer-reviewed articles and two book chapters. She has won several major awards throughout her career including the Chancellor's Award for Public Service at UCSF, the Mayo Brother's Distinguished Fellows award at the Mayo Clinic and the Tower Award for Outstanding Faculty at the University of Texas at Austin. She founded the Pediatric Epilepsy Fellowship at the University of Texas at Austin and has garnered several teaching awards throughout her career. Perhaps most importantly, she has inspired many trainees to enter the fields of pediatric neurology and pediatric epilepsy and continues to mentor trainee from the undergraduate level through fellowship.
ICNA
February 18, 2017
4436
0
Neurology. 2017 Jan 24;88(4):395-402
ICNA
Updated
February 18, 2017
6796
0
Lancet Psychiatry 2017; published online Feb 15
ICNA
Updated
June 10, 2016
8437
0
Results of an observational cohort study examining malformation rates in 1461 pregnancies exposed to AED monotherapy and 484 pregnancies exposed to AED polytherapy over a 15-year period (1999-2014) based on the data for the outcomes of completed pregnancies recorded in the Australian Pregnancy Register from 1999 to the end of 2014 suggests fetal malformation rates have increased in polytherapy pregnancies over time, while rates had fallen in monotherapy pregnancies. Interestingly the increase in fetal malformation rates in polytherapy pregnancies seemed to have started to rise around 2005. This is around the time when the use of levetiracetam and topiramate...
ICNA
Updated
May 14, 2016
10997
0
JAMA Neurology April 25, 2016.
A retrospective observation study of 15 patients ( median age 21yrs) with Anti-N-methyl-d-aspartate receptor (NMDAR) encephalitis suggests that while the diffuse cerebral atrophy can be reversible the cerebellar atrophy is irreversible and associated with a poor clinical outcome. In an accompanying editorial Dr Maarten J. Titulaer writes that progressive cerebellar atrophy is a potential biomarker for less favorable response in patients with anti-NMDAR encephalitis, especially in those admitted to the ICU. In addition, the development of diffuse cerebral atrophy should not be a reason to withhold treatment in patients with anti-NMDAR encephalitis. Overall, the outcome is...
ICNA
Updated
May 13, 2016
12226
0
Researchers have developed a quick and simple method for measuring bile acids in biological fluids that can be used to rapidly diagnosis of Niemann-Pick disease type C a severe fat storage disorder that can lead to liver disease in infancy and neurological dysfunction starting in childhood or early adult life.
ICNA
Updated
May 10, 2016
9508
0
Cochrane Database of Systematic Reviews
The Cochrane Infectious Diseases Group (CIDG) have published an updated review to evaluate the effects of corticosteroids being used alongside anti-tuberculosis medication to treat people suffering from tuberculous meningitis.
ICNA
Updated
February 02, 2016
9634
0
Ann Intern Med. Published online 2 February 2016
Zika virus, a mosquito-borne flavivirus that causes febrile illness associated with rash, has been rapidly emerging in the Western Hemisphere over the past few months. The virus was rarely identified until outbreaks occurred on Yap Island in the Federated States of Micronesia in 2007, French Polynesia in 2013, and Easter Island in 2014. It was initially detected in Brazil in 2015, in the northeast, and was subsequently identified in other states and several South American countries, including Colombia, Ecuador, Suriname, Venezuela, French Guyana, and Paraguay (1). Local transmission has been documented in Central America (Panama, El Salvador, Honduras, and...
ICNA
Updated
January 07, 2016
11963
0
Lancet Neurol. 2015 Dec 23
Epidiolex® (cannabidiol or CBD) data from the physician-led expanded access program in treatment-resistant epilepsy were published in The Lancet Neurology.
ICNA
Updated
December 19, 2015
10804
0
The Cochrane Database of Systematic Reviews 11 CD004552 (Nov 2015)
BACKGROUND Cerebral palsy is a disorder of movement and posture arising from a non-progressive lesion in the developing brain. Spasticity, a disorder of increased muscle tone, is the most common motor difficulty and is associated with activity limitation to varying degrees in mobility and self care.Oral baclofen, a gamma-aminobutyric acid (GABA) agonist, has been used in oral form to treat spasticity for some time, but it has a variable effect on spasticity and the dose is limited by the unwanted effect of excessive sedation. Intrathecal baclofen produces higher local concentrations in cerebrospinal fluid at a fraction of the equivalent...
ICNA
Updated
December 18, 2015
10895
0
The trajectory of cortical gray matter development in childhood is characterized by increase in volume resulting from early neurogenesis, peaking at puberty and subsequently losing volume and thinning by selective elimination and myelination. Although this inverted U-shaped trajectory, as well as cortical thickness has been associated with cognitive and emotional function there is no current data to relate this to childhood depression unlike in adult patients where decreased cortical gray matter has been shown to be associated with depression.